Cheyenne Chamber Singers Music
For more than 25 years, the Cheyenne Chamber Singers have performed hundreds of chamber music classics . . and many new scores created especially for the CCS.
In 2010, the Cheyenne Chamber Singers established the Jane Iverson Legacy Fund for New Choral Music to honor the retirement of Founding Director, Dr. Jane Iverson, and to continue the work she began in the commissioning of new choral works. Contributions to the Iverson Legacy Fund are appreciated and tax deductible.
The CCS offers several concerts a year in the Cheyenne area.  Until you're able to enjoy a concert in person, appreciate the musicality of the Cheyenne Chamber Singers through these samples from past CCS concerts.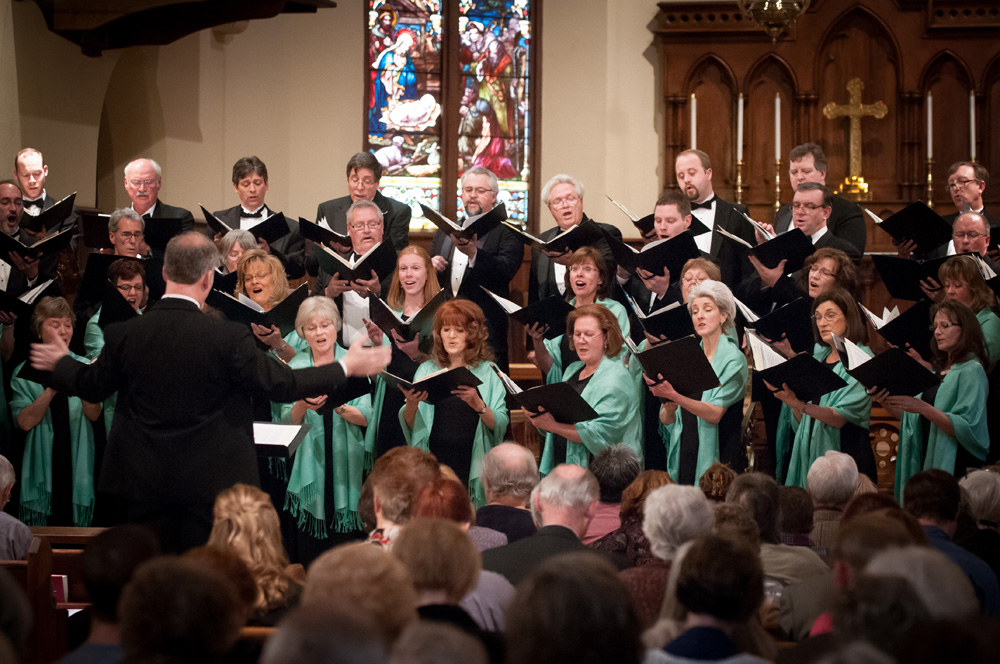 Spanish author Garcilaso de la Vega wrote the poem Amor de mi Alma, which he simply called "Soneto V."    de la Vega is a vivid example of a Renaissance man, skilled in music, arms, letters and in the battles of love.
Z. Randall Stroope set this poem of great love to music, composing it so that it could be performed with or without piano accompaniment.  The Cheyenne Chamber Singers performed this selection in 2009.
The All-Night Vigil is an a cappella choral composition by Sergei Rachmaninoff, his Op. 37, written and premiered in 1915.
The piece consists of settings of texts taken from the Russian Orthodox All-night vigil ceremony. It has been praised as Rachmaninoff's finest achievement and "the greatest musical achievement of the Russian Orthodox Church".  It was one of Rachmaninoff's two favorite compositions along with The Bells, and the composer requested that one of its movements (the fifth) be sung at his funeral.
The Cheyenne Chamber Singers performed this piece from All Night Vigil in 2011.